Prague Hotel Map

This Prague hotel map shows all of our recommended places. Book any of these for a central stay, close enough to all the main attractions.
Don't take your hotel's location lightly.
AND... please don't think only about Old Town.
Yes, Old Town is beautiful and central, but it's also the loudest, busiest, most touristy part of the city.
Click the blue markers on the Prague hotel map for information about each hotel and its area. Or, you can view a larger version.
Malá Strana (Lesser Town)

This area is on the left side of the Prague hotel map above.
Don't let the "Lesser" part of the name mislead you. This is a fantastic, central area to stay in. It's probably our favorite!
Malá Strana gets overshadowed by the hoopla of Old Town, but it shouldn't. It's just as central and your hotel choices are just as good. More about hotels in this area

The gorgeous Aria Hotel in Mala Strana.
Malá Strana is... very convenient, walking distance to the sights, romantic, cozy, alluring, green, full of atmosphere and a bit subdued and quiet compared to Old Town.

Malá Strana is NOT... a shopper's paradise, as commercial as other areas, as well connected to the metro or as flat as Old Town.
HotelsCombined Search

HotelsCombined is one of the best hotel search tools that I've seen.
It compares hundreds of hotel and booking sites at once - all without ads and fuss. Try it here
Old Town, Staré Město and Josefov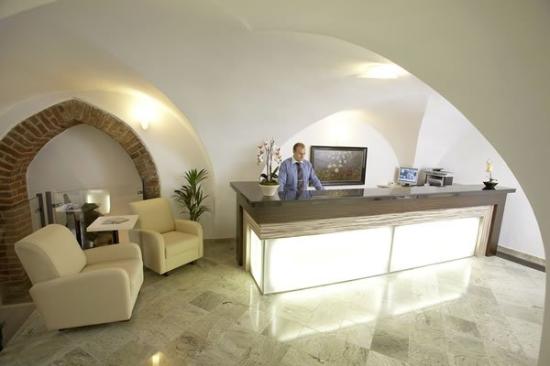 Residence Ungelt in Old Town
Old Town is considered the most central area in Prague. It gets most of the attention because of its grand square, various sights and accessibility. We're including Josefov or the Jewish Quarter here too, because it's a small area attached to Old Town.
Old Town is... the bustling tourist hub of Prague, very well connected by public transport and filled with things to do including museums, galleries, shops and various sights. It has everything basically, but it's also the most "touristy" bit of Prague.

Old Town is NOT... the cheapest area to stay, and it's not the quietest. It's also not very indicative of Prague as a whole.
---
New Town (Nové Město)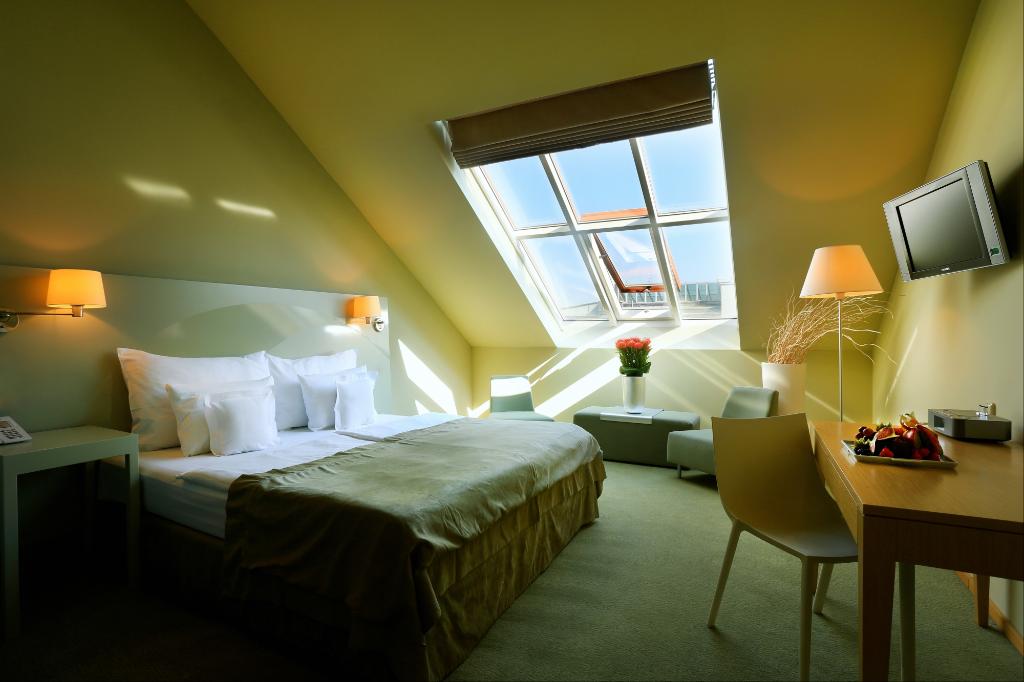 Hotel Yasmin in New Town
New Town is wrapped around Old Town and the two seemingly blur together. In fact, hotels in this area might say they are in Old Town when they actually aren't.

Regardless, New Town is a fun and lively area to stay in Prague. It's more commercial and busier than Old Town, but very close to all the main attractions and public transportation is very good throughout this area.

New Town is quite large, so double check your access to the city before you book.
New Town is... fairly commercial, less touristy and generally cheaper. It includes Wenceslas Square and has excellent metro and tram connections.
New Town is NOT... as historic and atmospheric as Malá Strana and Old Town. And, it's not always as convenient in terms of walking but still very central.
---
Hradčany, Vinohrady, Dejvice and Smíchov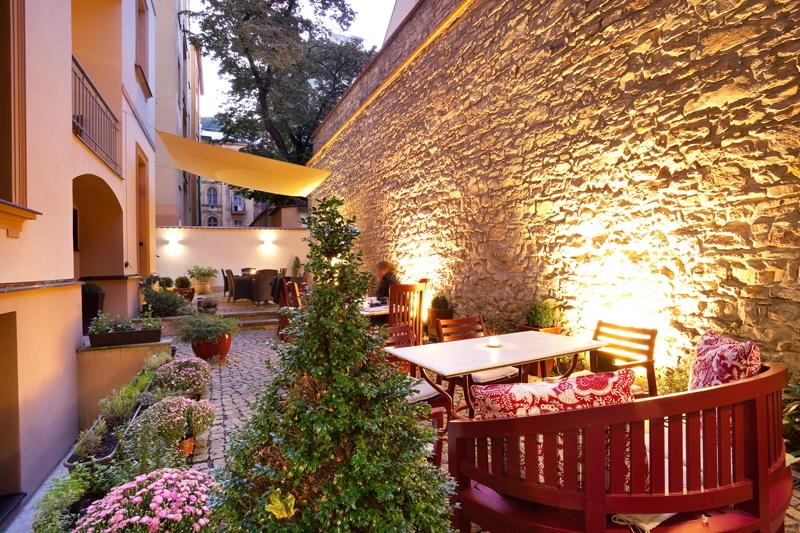 The highly recommended Hunger Wall Residence
These four areas are perfectly good areas to stay in Prague too. They are included on our Prague Hotel Map above also.
They are just outside of the typical tourist zone, but that can be a very good thing.

You won't be able to rely on walking to sights directly from your hotel. But Prague§s public transportation is very good.

Plus, these areas will give you a real, local feeling to Prague. You will find more authentic shops and cheaper restaurants too.
---
Final note about districts and a Prague Hotel Map

As you look for a hotel, you will no doubt come across specific district numbers for Prague. Hotels love to suggest their presence in Prague 1, for example.

Just bear in mind that Prague's district numbers aren't always as telling as you might think.
Prague 1 is certainly the main historic areas, but a place in Prague 2 or even Prague 5 might be equally charming and convenient for you.

So, don't get stuck on district numbers.
Their lines aren't meant to clarify a hotel's quality or service and they can change from one street to the next without a discernable value for you.