Welcome to PragueWise!
Are you planning a trip to Prague? I hope so, because I'm excited to share this wonderful city with anyone willing to listen. There's so much to discover and explore here - and I can't keep it all to myself!
Ready for a morning walk in Prague?
After years of working in a hotel, I noticed that tourists kept asking the same questions and visiting all the same places over and over. Repeat.

So I started this website to answer as many of those questions as I could and inspire people to discover more. It's my mission to give you confidence to plan, explore, and to eventually feel Praguewise.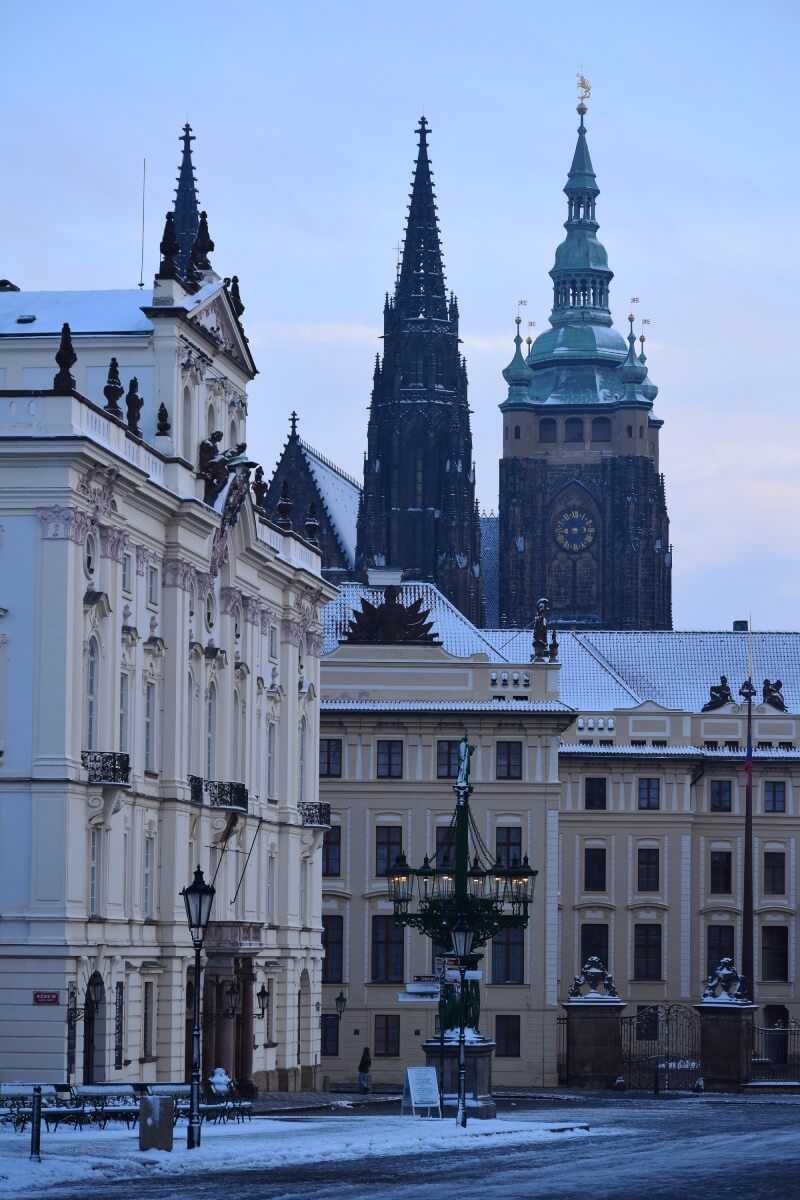 Early snow - November 2023
What to See and Do in Prague?
In a way this is a Prague tourist guide. But, in many other ways it's a push to be different. I hope you will find it helpful.
My brain feels like it will explode if I try to list everything to do in Prague. But, here's a strategy...
Take a day or two to see all the main attractions like the castle, Charles Bridge and Old Town. Then, take a day to just go local.

You won't even have to get out of city center. For example...
walk through Mala Strana and away from the crowds
visit a beautiful park to get a broader sense of the city
rent a pedal boat and cruise around the Vltava
visit the farmer's markets for a taste of something local
Whatever you do, make it memorable. Do something that speaks to you. Otherwise, you'll go home and your memories will be mostly of beautiful architecture and the crowds of tourists.
Of course, the city is alive at night too. So if you're not too tired from walking, try a little nightlife. From the State Opera to Black Light Theater, there is something for everyone.
And of course, don't forget to try a classic Czech beer before you leave. Na zdraví!

Watch a video...

Sometimes it's hard to know what to expect when you travel. So, my short videos should help get you prepared (and maybe entertained too).

If you have to sleep...
Finding accommodation should be fun. Because, in Prague you can book a hotel or apartment that will add to your traveling experience.
For example, wouldn't you want to stay in a historical building from the 16th century? How about something with arched ceilings and wooden beams? Or maybe you prefer a minimalist boutique hotel?
Whatever your tastes are, the hotel market in Prague is bound to please you.
And, If you can't decide or need help, just let me know. I've helped thousands of guests through the years find their perfect place to stay.
---
Dive Into Czech Culture

But what about Czech Republic as a whole? The capital is definitely not representative of Czech culture on its own. Actually it can be a bit misleading if you just visit without seeing more of the country.
So, let's dig deeper into the country...
You'll soon realize that this wonderful country is much more than the beauty of the capital. It's layered in a rich history with interesting traditions and an inviting culture.
Ready to Explore?
Are you ready to plan your trip and explore with me? I consider myself a local-tourist, so I'm having fun along with you. If you need anything before getting here, please get in touch.
One final warning... a trip here can be life changing, just look at me.
I came here 15 years ago, married, had kids, and never left ;-)