Map of Czech Republic
A map of Czech Republic is always interesting for traveling fun or just reference. I love to see how the country fits into Europe.
Of course, a map of Prague is just as handy.
For many people Czech Republic is the "heart of Europe" or at least geographically speaking.
Just wondering where the heck Prague is? Take a look at our Where is Prague? page.
Road Map of Czech Republic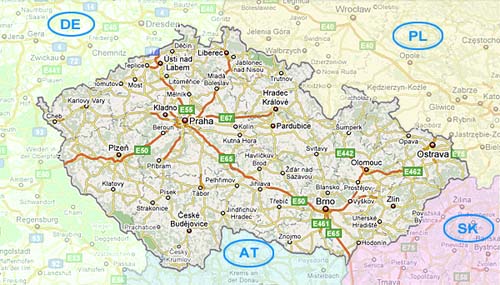 Click to download as PDF
Where in Europe is Czech Republic?
---
This map shows where Czech Republic lies in relation to most of Europe. Prague is located at 50°05′N 14°28′E.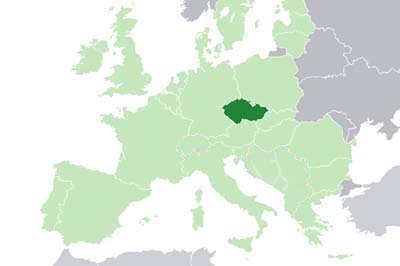 Click to download as PDF
Google Map
---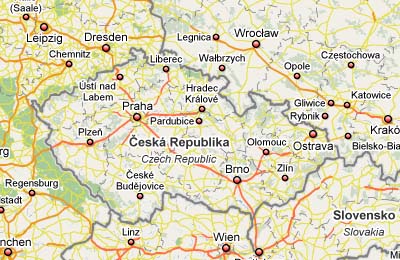 Click on this image to use google maps. It's probably the best solution for driving to Prague.
It offers lots of great information including directions - which will come in handy especially in the center of Prague. More on traveling to Prague.
Castles, Castles Everywhere!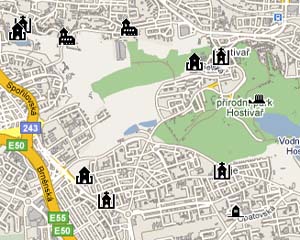 Click to open castle map
The country is filled with castles, chateaus and ruins. And some are easily accessible from Prague as day trips.
This castle map has suggestions for the whole country. Get out and explore them if you have time - you won't regret it.
You can reach many sites just by using the train or driving from Prague. This map is a good starting point. It's in Czech, but it's easy to use.
Map of Prague
---
We've created this printable map of Prague using Google. It has a list of popular sights as well.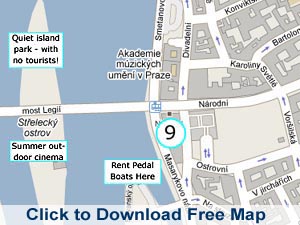 If you prefer to buy a street map of Prague, try the Streetwise Prague Map. It's a foldable travel map with metro map included.
Most tourist offices, information points and hotels will give you a free map of Prague.
---
Back from Map of Czech Republic to My Prague Sights homepage 
---