Classic Nightlife in Prague
Theatres, Concerts, Ballets and Operas

Nightlife in Prague is just as exciting as Prague's daytime sights and sounds. The city is alive at night. So, book a ticket to the Prague State Opera or a theatre for a memorable experience.
This page suggests a few ways to enjoy your Prague nights with classic culture and music. Attending a performance at any of these venues will surely create a warm memory of your vacation.
Our list is short, but based on three iconic places for essential Prague entertainment.

Each offers first-rate productions, while their venues are beautiful - making them half the reason to go.

It's recommended to purchase tickets online before you arrive. Ticketpro.cz offers plenty of variety but each venue has a box office that offers tickets cheaper. Visit the links below for more details about tickets to each venue.
By the way, Czechs like to dress well for evenings on the town. If you plan to attend a performance, it won't hurt to wear more than jeans and a t-shirt. Although there is no strict dress code.
National Theatre (Národní Divadlo)

The mesmerizing building on the bank of the Vltava River is home to a grand mix of drama, opera and balet. It's the prime destination for an evening to remember.
You can buy tickets online at ticketpro.cz or get them cheaper directly from the box office.
Address: Ostrovní 1, Old Town, Prague 1.
Metro: Můstek - but tram is best - stop Národní Divadlo.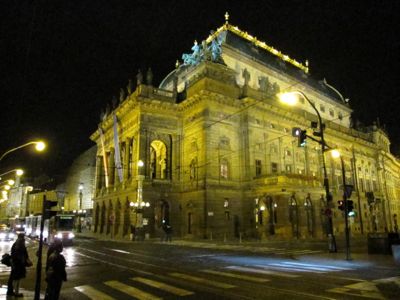 Estates Theatre (Stavovské Divadlo)
The Estates Theatre is probably best known as the place where Mozart premiered Da Ponte's Don Giovanni.

Today it presents a variety of performances including concerts, operas and dramas.
Address: Ovocný Trh, Old Town, Prague 1. Metro: Můstek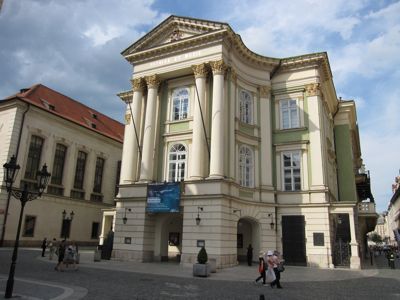 Prague State Opera (Státní Opera)

The State Opera house is a bit hidden from view, but is well worth visiting. Their dynamic program is changing regularly and always includes many classics.

Visit their website for program details and to purchase tickets online.  
Address: Wilsonova 6, New Town, Prague 1. Metro: Muzeum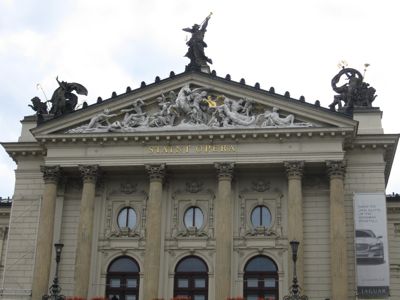 Other Nightlife in Prague
Maybe you're looking for different types of Prague nights than just the standard classic theatre and opera stuff. Obviously, Prague has lots more to offer.

Any of the best Prague nightclubs might interest you or just one of our recommended bars in Prague. Having a good Czech beer and soaking in the night scene might be plenty after a day of sightseeing.

For more adventurous fun, you might consider a Prague pub crawl. It's a unique way to meet some new people and enjoy a few drinks.