Popular Prague Nightclubs

The best Prague nightclubs have a certain edge and vibe you won't find elsewhere. If you're here for a short few days, definitely visit one (if not all) of these. Here's a list of the best clubs in Prague for nightlife, music and fun.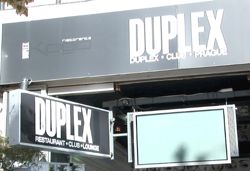 You probably already know that Prague has some of the best nightlife in Europe. Top DJs, dancing and pure partying are abundant. With that in mind, check out our list of the best Prague nightclubs below.
f you're new to clubs in Prague, be assured, there will be plenty of good sounds, pretty people and late night entertainment. This isn't the Eastern bloc any more!

Generally, clubbing in Prague starts quite late (23:00) and ends very, very late. Clubs and bars in Prague have much more relaxed rules about closing times than you might find in other Western countries.

So expect to party late, into the wee hours - just in time for breakfast?

Many clubs offer free entrance if you show up a bit early and you'll find weekday partying to be a bit cheaper.

Obviously not all Prague nightclubs are created equal. Some will be filled with fellow travelers. If you want to avoid these places, then consider smaller venues outside the "tourist zones" and Wenceslas Square.
Radost FX

This hip club touts itself as the "home of extravagant parties." And, it might be onto something. It's one of the oldest and most respected clubs in Prague for a good reason.

At times it has a heavy expat and traveler crowd, since it's probably noted in every Prague guide around. But, it's still worth visiting.

Radost offers a variety of other stuff too - from a decent vegetarian restaurant that serves a delicious brunch to an interesting gallery space.

Address: Bělehradská 120, New Town, Prague 2. Visit Radost FX.
Getting there: metro C to I.P. Pavlova; trams 4, 6, 10, 11, 16 and 22 to I.P. Pavlova
Roxy Prague

This legendary Prague club sets the tone for the entire scene in Prague. You'll find a different program every night and late night hours.

The Roxy also has the occasional live band and always master DJs on hand. And, the location is perfect - just steps from Old Town Square.
Address: Dlouhá 33, Old Town, Prague 1. Roxy website.

Getting there: metro B to Náměstí Republiky or trams 8, 14 and 26 to Náměstí Republiky.
Mecca Music Club

Mecca is one of those Prague nightclubs that you'll be glad you took the effort to find. It's in Holešovice, which isn't exactly tourist-central, but it's worth the little extra time to get there.

Plus, they have a club bus that will pick you up from Wenceslas Square. The club is fairly small, but cheaper than other popular venues and has plenty of party inside.
Address: U Průhonnu 3, Holeššovice, Prague 7. Mecca's website.

Getting there: metro C to Nádražží Holeššovice; trams 5 and 12 to U Pruhonu
Duplex
You can think of Duplex as the Hollywood-esque club in Prague. It's over-the-top, shiny and full of pretty people - and has a VIP feel to it.

Duplex is also right in the heart of Wenceslas Square which makes it easy to find and close to lots of other nightclubs. Don't miss the rooftop deck and view -  very cool. 
Address: Václavské náměstí, New Town, Prague 1. Duplex website.

Getting there: metro A to Můstek or A and C line to Muzeum
Sasazu
Located in Prague's up-and-coming Holešovice neighborhood, Sasazu is certainly a place to experience. Meaning... you probably don't have a place like this at home.

Not only is the club top-notch, with a strong bill of events and concerts, but its restaurant with Asian delicacies is fantastic too. Come for dinner and stick around for the entertainment, highly recommended.

Address: Bubenské  nábřežží 13, Holeššovice, Prague 7. Sasazu's website.

Getting there: metro C to Vltavská; trams 1, 3, 5 and 25 to Pražžská tržžnice
More on Prague Nightclubs

These are just a few of the best Prague nightclubs. Which are you most interested in experiencing? Or, is there something particular you're looking for regarding your Prague nightlife? Send us your questions if you need further help.

Finally, a little advice before you head out...

-- We'll restate the obvious. Consider clubs that are close to your hotel or wherever you're staying. A short walk would be ideal.

-- Keep in mind, the metro runs till midnight. Between midnight and 5 am, Prague's night trams service the city. Their routes are a bit different from daytime trams and can be a bit of a pain in the neck sometimes. Plus, their intervals can be quite long (30 mins).

-- If you need to use a taxi, bear in mind that the driver should use the meter at all times. You might even consider getting a quote before agreeing to the ride. Prague taxi drivers have been known in the past to scam unsuspecting tourists, so always be careful with taxis.
---
---