Prague Nightlife

What kind of Prague nightlife are you after? No matter your answer, Prague will surely please you.
From Prague's concerts to nightclubs and even the notorious Prague brothels, there's plenty of entertainment to go around - no matter your tastes.
This page is meant to kick start your Prague nightlife with a few suggestions of all kinds.
Let's just hope you're not too tired from chasing all the main Prague attractions, because there's plenty of dancing, music and drinks to entertain you all night.
And, we really do mean ALL night!
Prague Nightclubs

Prague has all kinds of nightclubs. Dance clubs with DJs, cool jazz joints, cocktail lounges and even a few dubbed as discos.

All you have to do is choose what you want to do and head out for the night. Our advice? Don't fix yourself onto one club. Get out early and hit a few different ones.

The best Prague nightclubs are open late, basically all night. So, if you have energy after sightseeing, then definitely see what music Prague is dancing to.
---
Prague Opera and National Theatre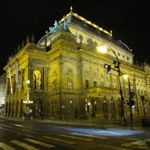 The two most popular venues for music and opera are the Prague State Opera House and the National Theatre. Both offer beautiful interiors for world-class music, ballets and operas.
Prices are actually reasonable considering Prague's historical background as a hub for culture and music.
Of course, tourists are welcome without formal attire. Locals do indeed appreciate looking their best regardless of the performance, but there's no official dress code.
Other recommeded venues include the Estates Theatre where Mozart premiered his Don Giovanni, Rudolfinum Concert Hall and Obecni Dum (Municipal House).
Read more about classic nightlife in Prague.
---
Prague Concerts

The great thing about Prague nightlife is that there's always a concert on. Even if you're traveling to Prague for the weekend, you should find something worth attending.

For starters, there are plenty of churches throughout Old Town and Lesser Town with posters outside advertising daily Prague concerts. Just buy a ticket at the door and enjoy. These concerts are great for their sounds, but you might be distracted by the beauty inside too!

Two beautiful places to attend a concert include the St. Nicholas Church in Malá Strana and the Spanish Synagogue in the Jewish Quarter.
---
Prague Cinemas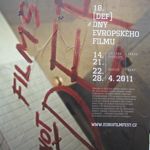 Prague has no shortage of great places to see art films, Hollywood blockbusters and outdoor cinema screenings.

Seeing a film after a day of sightseeing can't be beat. Our advice, visit a lesser known cinema (kino) for some atmosphere and a film. Prague has a few classic cinemas that any film buff would appreciate.

We especially like Kino Světozor and Kino Lucerna. These cinemas will only add to your experience in Prague.

As a bonus, cinemas in Prague are often cheaper than other European capitals and standard theatres in the States. Day time screenings and small art-house cinemas keep prices low and quality high.
---
More Prague Nightlife

For a lot of visitors, Prague entertainment is simply a good glass of wine or an authentic Czech beer after a day of sightseeing. Prague has a proud reputation for all kinds of drinks and the beer here is always complemented.

For a good glass of something, consider the vast number of bars in Prague. Bars and pubs seem to outnumber the number of people in Prague, so you won't have trouble finding one.

If you're more adventurous, consider an original Prague pub crawl.

Or, do you have a different idea for Prague nightlife? Maybe you just prefer a nice dinner and an evening walk. The streets are certainly less crowded after the sun goes down. And, the sights are just as good. We love the views along the Vltava River at night - spectacular!

Whatever you do, seeing Prague at night is highly recommended and walking the city is safe. So, feel free to explore.