Celebrating New Year in Prague

Spending the New Year in Prague is a fantastic idea. The city is bustling with festive spirit and the Christmas markets are still open through the holiday.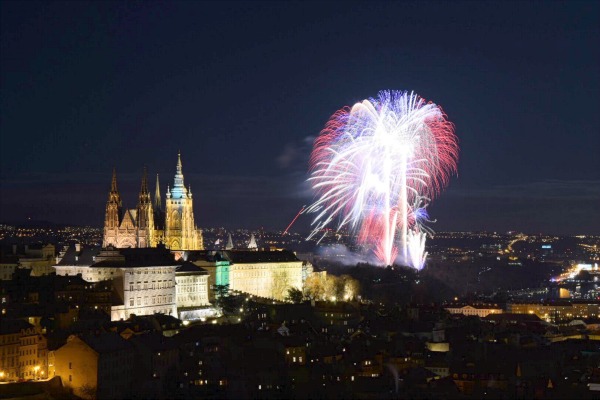 Of course, planning such a trip comes with a few questions. So I've come up with a few tips and some general advice to make the most of your trip for New Year's eve.
The following details are meant to inform you, not scare you away ;-)
It's up to you how you will experience the different sides of the city during this vibrant and fun time.

New Years Eve - Things to Do - 2017/2018
For a lot of people, just being outside when the clock strikes midnight is a special event. The city's beauty and atmosphere takes care of New Year's eve on its own.
Otherwise, here are a few of our favorite things to do for New Years...
New Year Cruises
A nighttime river cruise is an absolutely unique way to see Prague. These cruises offer all the views and a fitting New Year celebration.
Cruises vary in length and on board entertainment. Contact us for more info.
SaSaZu Restaurant
For an unforgettable experience head to one of Prague's famous upscale venues, SaSaZu. 
Their new year celebration is a dream of cuisine (8 courses), design and music.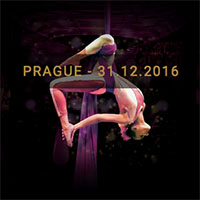 Club/Party night
Reserve your spot at one of Prague's classic clubs, Radost FX.
Two floors, six bars, plenty of DJs and even food. Book early and save.
80's Flashback
Party like it's the 1980's!
Cafe 80's takes you back in time before the world of smart phones and hashtags. Enjoy their celebration all through the eve.
5 Floors of Party
Karlovy Lázně is the largest club in Central Europe. It includes 5 themed floors and is located right next to Charles Bridge.
Check out their special party planned for New Years Eve in Prague.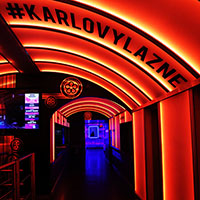 Extravagant Night
For a luxurious, classical evening don't miss your chance to celebrate in one of Prague's most esteemed theatres.
The Estates Theatre has a full program of dinner, music and dancing.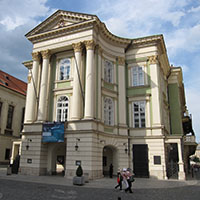 New Year in Prague
Fireworks! Oooh! Aaah!
The city's official fireworks display is at 6 pm on 1 January 2018. They are launched from Letna Park which is on the north side of the city above the Vltava River - near the metronome.
There are many good places to view the fireworks. Any of the central bridges are worthy spots, but can be crowded. We like to find a place in Petřín park. 
Ugly Truths about New Year in Prague
Prague is busy, crowded and a bit crazy during the New year period. It's the most popular time of the year for visitors. 
from 27 December to the 2 January, the city expands with visitors
And, prices...
this is peak season! Hotels and apartments get booked early, and prices are at their highest. Even tours and events will be listed with higher prices
And lastly...
New Year's Eve celebrations outside can be negative - from drunks to chaotic bursts of fireworks, it can get scary and overwhelming. The main tourist areas of Old Town Square and Wenceslas Square in particular will be chaotic.
I suggest finding an event indoors to celebrate the actual midnight celebration.
---
Home > Prague Events > New Year in Prague

---