Central Prague Hotels
Where to Stay?
Where are the best central Prague hotels?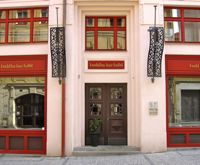 Buddha Bar Hotel, Very Central!
For that matter, what does central really mean?

Actually, that word CENTRAL can mean lots of things to lots of people.
As we look around the web we see all kinds of hotels claiming to be central, but in reality they are often relatively far from the main sights.
But there are only a few areas that are really central. So pay attention to misleading terms from hotels.
We've taken a moment to boil down the talk of Prague City Center to 3 districts. This is the real sightseeing center which allows you to walk most everywhere.
We've also sprinkled in a few hotel suggestions to give you an idea of price and location. If you have questions, you are always welcome to contact us.
Old Town: Central Prague Hotels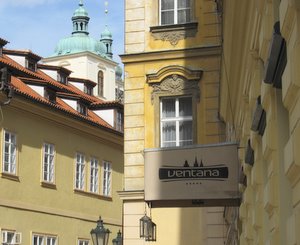 Perfectly located Ventana Hotel
Old Town is the most popular area to stay. It's packed with historical sights with Old Town Square being the ultimate center of Prague's universe.
But there's more to Old Town than the mesmerizing square - little streets, quaint restaurants and of course, a variety of small and luxury hotels.
Here are a few suggestions to get you started...
If you're keen on staying in Old Town, consider booking early. Two to three months in advance is best.
---
Malá Strana Hotels
Don't let the translation of Malá Strana fool you.
Prague's Little Quarter or Lesser Town is just as important as Old Town.
And, the hotels here are just as inviting. They take advantage of the quiet environs, charming streets and fantastic architectural details.
We like to think of Malá Strana as Prague's romantic hideaway. That's because there are any number of cozy restaurants, beautiful gardens and hidden sights in this quarter.
Get a feel for Malá Strana with these quintessential hotels in Prague...

More suggested Malá Strana hotels.
---
Mariott Hotel in New Town

---
New Town (Nové Město)
Not many people talk about New Town as being a choice destination. That's because it sort of blurs into Old Town.
In fact, you'll get a perplexed look from locals if you ask where the dividing line between the two districts lies.
So, don't make the mistake of thinking... "I must be in Old Town."
New Town makes for an ideal place to book a room.
New Town's claim to fame is probably Wenceslas Square with its nightlife, shopping and easy metro access. But there is more here than just the famous square.
Here are a few hotels in New Town to tempt you away from Old Town.
---
Central Prague Hotels by Map
Finding more suggestions is easy with Google's maps. We've pegged a few other central Prague hotels that might interest you.