Prague Accommodation

Hotels, Apartments, Pensions, Boats... oh my!
There's no shortage of Prague accommodation. In recent years, Prague has burst with new hotels, apartment rentals, hostels and bed and breakfast options.

All this selection makes picking something difficult. But, competition has pushed prices lower. So, take your time and be selective.
This page is meant to guide through the various options Prague has to offer. You'll find links to in-depth pages for different types of accommodation.
You're bound to find something to your liking. If you need any help along the way, just let me know.
Woah! So Many Hotels in Prague!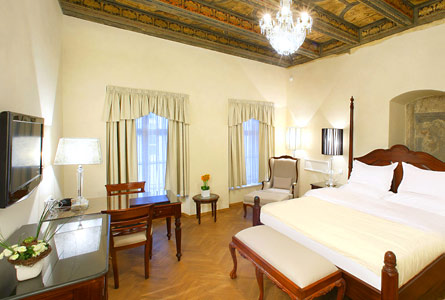 Prague is filled with a variety of hotels - but where do you start?
To start, we suggest searching for central Prague hotels. These hotels will keep you within walking distance of Prague attractions and give you a good night's rest. Then branch out to find other Prague hotels depending on your budget and needs.
We also recommend staying in a Prague pension. These are lovely alternatives hotels and often provide a more local, friendly environment.
Apartments in Prague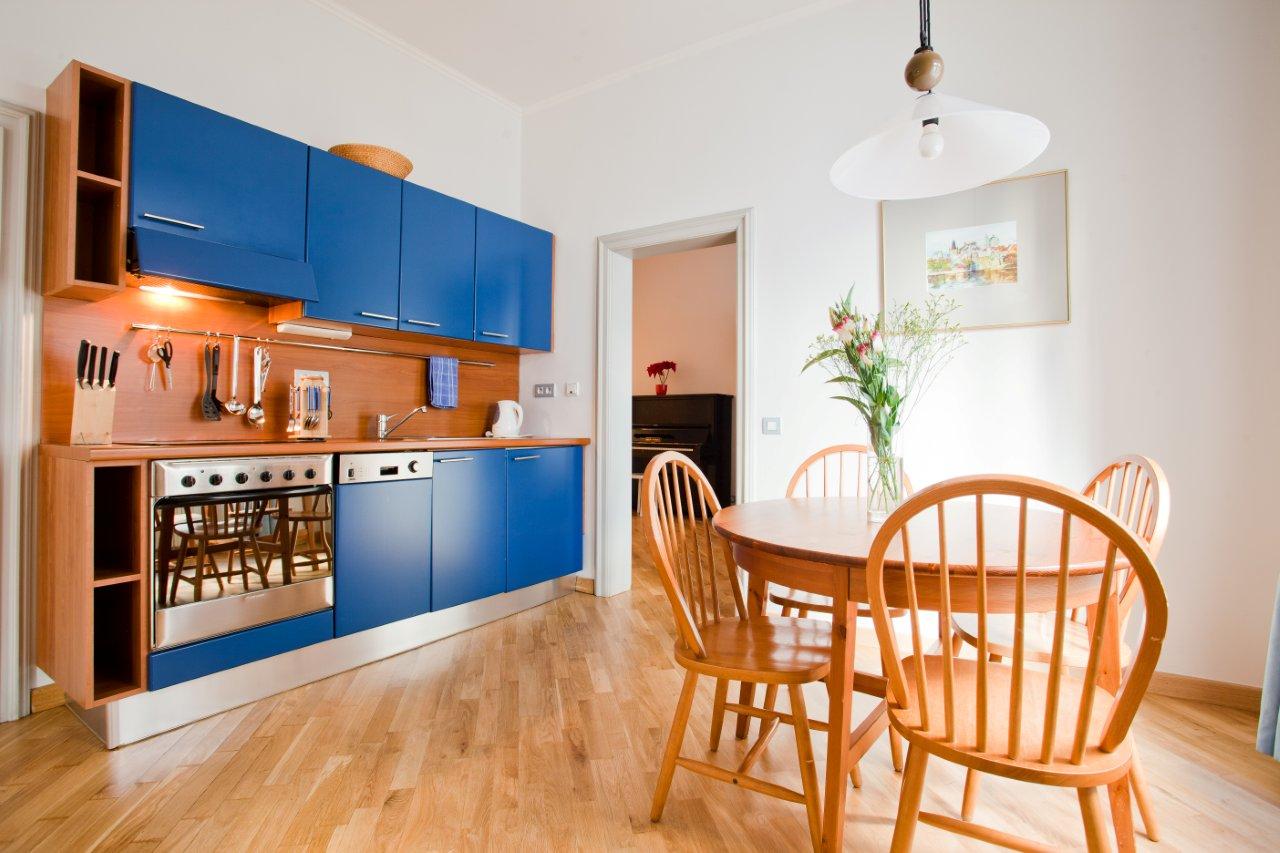 The cheapest Prague accommodation comes via apartment rentals. They are finally getting their due - and rightly so. They offer the best value for your money while providing the space and comfort of home. 

Here are some of our favorite apartments in Prague. These range from romantic studios to larger apartments for big groups and families.
Renting an apartment will give you more flexibility and a true local experience.
My tip...
Always compare rates with a comparison tool like HotelsCombined. And, always check the address on a map.
You don't want to spoil your vacation by booking a hotel far from the city center or on a busy road.
B&Bs, Pensions and Inns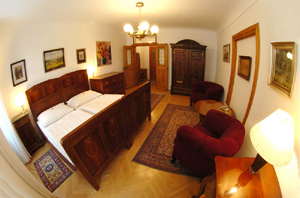 House at the Boot
Bed and Breakfasts in Prague are often referred to as a Pension or Penzion or even Residence or Guesthouse. Pensions will offer a combination of hotel and bed and breakfast.
Pensions can combine great ambiance and more personal service than hotels. They often have a restaurant and/or bar in the building and breakfast is generally included.
Top 5 pensions in Prague:
Tip...
Many pensions also offer apartments. While some even have single and double rooms that might share a bathroom to keep costs down.

---
Best Hostels in Prague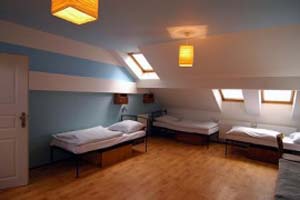 Sir Toby's hostel
Staying in a hostel use to be a much bigger risk. But, Prague now has some fabulous hostels. Yes, I just described hostels as being fabulous!
These Prague hostels are not just for backpackers which makes Prague accommodation cheap and stylish.
Top Hostels in Prague:
Choosing a Location
Central Prague accommodation is ideal. But, remember, Prague is a very compact city. You can walk through the city center quite easily.
And, Prague's public transportation system is fantastic. So, there are many central areas to choose from.
Please don't get stuck on the idea that you need to be in Old Town. Many visitors make this mistake and miss out on staying in other beautiful areas like Malá Strana, etc.
Before making a booking, double check the location on a map of Prague. Many Prague hotels will say they are "in the city center" but they might be on a busy road or a long walk from the tram or metro.
Recommended Areas for Accommodation

• Malá Strana - This area is often referred to as Lesser Town or Small Quarter. It includes Prague Castle and one side of Charles Bridge. Malá Strana is the most charming and the least crowded area. It's bordered by the Vltava River and the wonderful Petřín hill. This is certainly our favorite area of Prague.
• Staré Město (Old Town) -  It's an ideal area for Prague accommodation. It includes Old Town Square and a number of historic sites. The little streets are filled with a number of restaurants, cafes and clubs. It's the most popular area to stay in - but can be the most crowded and expensive.
• Josefov - This area is known as the Jewish Quarter. It's a tiny slice of Prague adjacent to Old Town.
• Nové Město - This is New Town. It's not as historic as Malá Strana or Old Town, but offers great shopping and quick access to Wenceslas Square.
• Vinohrady - A quiet area just west of Prague's main attractions. There are lots of lovely apartments here.
Prague Accommodation Tips
Here are a few tips and basic info to help you find the best Prague accommodation for you.

• Broaden your search. Many people get stuck on the idea that they must be in Old Town or near Wenceslas Square. But Prague is easily accessible from many places. Keep in mind that public transportation is very convenient. And, no matter where you stay, you'll have to walk somewhere.
• Rates vary by season. Many hotels, etc. follow high, low and holiday seasons. High is usually March - October and low season is November - February.
• Holidays like New Year's, Christmas and Easter are much more expensive. Book these dates as early as possible - especially New Year's.
• Prague apartments are the most flexible and often the cheapest option. And, you don't have to be a big family to save. Many owners and rental agencies will negotiate rates, check-in/out times - almost anything.
• Payments: Euros are usually accepted for most Prague accommodation. Credit cards are not always accepted - so ask first.
• Rental agencies may require a deposit or credit card to book a room. Many apartment rentals do not.
• Always get a written confirmation - print it and bring it with you. And verify that all charges are included: taxes, cleaning fees, etc.
• Look for Last Minute Deals. Accommodation managers would rather fill their rooms cheaply then see them stay unoccupied.
• Check the location. Many places of Prague accommodation say they are "central." But this might mean they are on a busy street with lots of cars. Check a map of Prague or ask us to verify a location.
You can also read about the ten most popular districts to help you decide where to stay in Prague.
---
Home > Prague accommodation
---