Short Breaks to Prague

Best short breaks to Prague with ideas, tips and advice for your cheap stay in Prague. This is our simple but fun way to visit Prague in a short time.
Whether it's a cheap weekend or a city break to Prague with friends, we've got you covered month by month.
Short breaks to Prague come in lots of different styles because the city is diverse in its selections. From package tours to stag parties, there's something for everyone.
So, get ready for a Prague break with this page that lays out a few details to consider for all short breaks to Prague. From must-see Prague attractions to some of our favorite ways to see the city.
We've also included a few things to consider according to the month of your city break to Prague.
Let's take a look at how you can spend your short breaks to Prague. These are just some of our personal suggestions - keeping in mind that your time is limited. You won't even need a Prague city guide.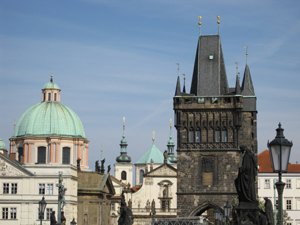 Main Sights

Here's a look at some must-see attractions and things to do on short breaks to Prague - in a nutshell.

First, keep it simple. Prague has lots to see so let's not complicate things. Hit the following main sights and everything after that is icing on the cake. The more time you have, the more you can broaden your feel beyond these main sights:

Prague Castle - Charles Bridge - Old Town - Josefov (Jewish Quarter) - Wenceslas Square

Thankfully Prague is really compact and these main sights are all within walking distance of each other. In fact, you can walk from one sight to the next in one day if you wish. For specific itineraries see our city breaks to Prague.

Some advice: get a map of Prague, even if you're staying one night. You can download ours or pick up a free one around town. Prague's little streets can get a bit confusing sometimes so a map will certainly help. We suggest getting one that also has a detail of the Prague metro.
See and Do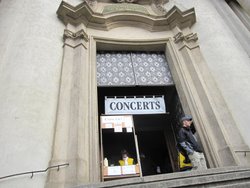 Things to do on your Prague break, a super short list of some of our favorites. Expand your boundaries depending on your preferences (and weather). If you need other suggestions, feel free to contact us.
View towers - Prague isn't named the City of One Hundred Spires for nothing. Get atop one of these for grand views. Old Town Hall might be the best view point. Plus you can take in the famous 14th century Prague clock on its side.



Petrin - this green hill above Lesser Town is a great place to see the city and explore a different side of the city. Take a romantic stroll, climb the little Eiffel tower and more!


River cruise - the best way to get a feeling of Charles Bridge and the Vltava River. Most cruises are fairly cheap and they range in all types and lengths - from 40 minutes to dinner cruises with jazz.


Beer tasting - Czech beer is famous so don't miss trying a few brews before leaving.
Paddle boat- an excellent way to take in the river and Prague's skyline. Don't miss this especially if the weather is good and you've got somebody to kiss. There's a rental shop just underneath Charles Bridge on the Old Town side.
Concerts - you can stop by a variety of churches and concert halls throughout the city and see a decent concert without booking in advance. Some are even free.
Prague city tours - this is almost a must if you're considering short breaks to Prague. There are heaps of tours that can accommodate your schedule and recently, a lot of "free" tours have popped up where your payment is a tip to the guide.
Cafes - Prague sights aren't only outside. There are many lovely cafes in Prague that serve great coffee amidst lots of style. We really like the cafe at Hotel Imperial Prague - very nice.
This modest list doesn't even cover sports, shopping and other local Czech traditions. But we're considering your time to be short. You might also be inclined to do a pub crawl, ghost tour, rent a bike or even take a Segway tour.

The list is almost endless, making short breaks to Prague frustrating to a point - lots to do and little time to do it. For more in depth history and restaurants, consider picking up a Prague city guide to bring with you.
Short Breaks to Prague
-- Month by Month--

The style of your Prague break will depend a lot on the time of year you come. The summer of course has more activities but generally has higher prices.

Winter months, on the other hand, have lower hotel rates, more deals and less tourists. Here's a look at a few things to keep in mind per month.
January
The first week of January is still quite busy in Prague due to the popular New Year holiday. But, you can catch great cheap hotel deals in Prague from about the 5th through the end of the month. Flights to Prague are generally cheaper in January as well.
The city is gorgeous in the winter when it snows, so hopefully the weather will cooperate for your short breaks to Prague. To break the cold, don't miss the mulled wine, medovina and warm treats like trdelnik from various places in the city center.
February
This is the month that most people seem to forget about when it comes to traveling to Prague. Or, at least, Prague tourism takes a dip mostly because of the weather. But, it's a really great time to find hotel and travel discounts. Lots of hotels will offer lower rates and specials can be found especially when traveling "last minute".
Look for hotels with offers like, "Pay for 2 nights - stay for 3." These are most common during the low tourist season. The last week or so in February can see an influx in European travelers, so look to book the first two weeks of the month if possible.
March Short breaks to Prague in March are very popular because it's a good time to avoid the rush and higher hotel rates of April, etc. If you book early enough you can find some fantastic deals especially with apartments in Prague. Owners are reluctant to charge higher rates until the real Prague tourism season starts (read April).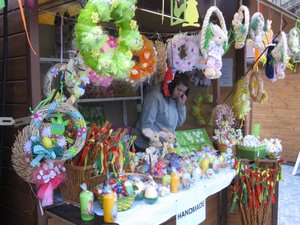 April
April is a popular month to visit and marks the unofficial start to the Prague tourism season. But don't let that detail dissuade you from visiting. The Easter markets will be bustling with good food and local wares. Look for lots of Czech traditions including wonderfully painted eggs and other gift ideas for someone who couldn't make the Prague break.

Hotels will book up rather quickly especially around Easter. So find a hotel in advance.
May
We admit it. We love May in Prague. It has that quintessential spring feel - warmer weather, flowers bursting and gardens coming back to life. Your sightseeing options simply get better with the arrival of spring. Oh, and don't miss the world renowned Prague Spring Music Festival. It runs from the second week in May to early June.

It's no secret the warm weather brings lots of tourists this month. If you can, visit the second two weeks of May, avoiding the two holidays at the beginning of the month (and try to avoid the weekends if possible). Or, stay till Tuesday instead of the typical weekend break.
June and July
Summer plans and outdoor events in Prague start to ramp up in June. If you plan short breaks to Prague in the summer, please plan early especially with cheap flights to Prague. Regardless, the weather should be nice and the list of events in Prague seems longer every summer.
July is generally the hottest month of the year Prague, but that just means more outdoor activities to do. Don't miss a chance to take a cheap river cruise on the Vltava -  a great way to see the city from a different perspective.

Or, consider one of many Prague city tours. The vintage car tours are unique and fun.

Remember too, when planning, lots of apartments will book longer terms in July so search for apartments ahead of time if you can.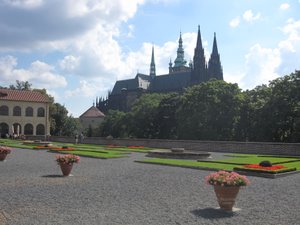 August
More good weather in Prague and more stuff to do. Don't miss the many gardens throughout the city, renta a paddle boat for an hour and maybe get up to Letna beer garden and take in the view and a Prague beer.

Many Czechs leave the city in August for cottages and seaside holidays, so we think it's a great time for a city break to Prague. Check out our hotel finder for a discount hotel in Prague.
September and October
September challenges May for the best month for short breaks to Prague. The weather is ideal and the city is back in full swing after the slower summer months. Weekend stays are really popular so don't expect as many last minute discounts. This goes for October as well.

Many Europeans are still short breaks to Prague in the autumn - so weekends are popular and hotels fill up rather fast.

But as the leaves change on Petrin hill, visitors get a unique look at the city. And, October is the last month to visit Prague's gardens before they shut for winter.
November
We're just guessing, but November seems like the least crowded month in Prague. Weather is not as nice, but there are plenty of deals to be had. Check apartments first, because they offer more bang for your buck.

Also, don't be afraid to shoot for the higher rated hotels in Prague. Even four and five star hotels will have deals this time of year as they try to bridge the gap from autumn to the holidays in December.
December
The first half of December is still rather quiet in Prague - much like November. Come early and beat the crowds to enjoy the Christmas markets.

Given that Prague is a fun and romantic destination, Christmas is fairly popular and New Year's is the most in demand time to visit Prague.

Plan early for both holidays. VERY early!
Back from Short Breaks to Prague to Prague Tourism